A Unique Setting To Entertain All Your Friends And Family With Outdoor Living In Chesapeake, Virginia
Scroll to discover outdoor living spaces options, process, and pricing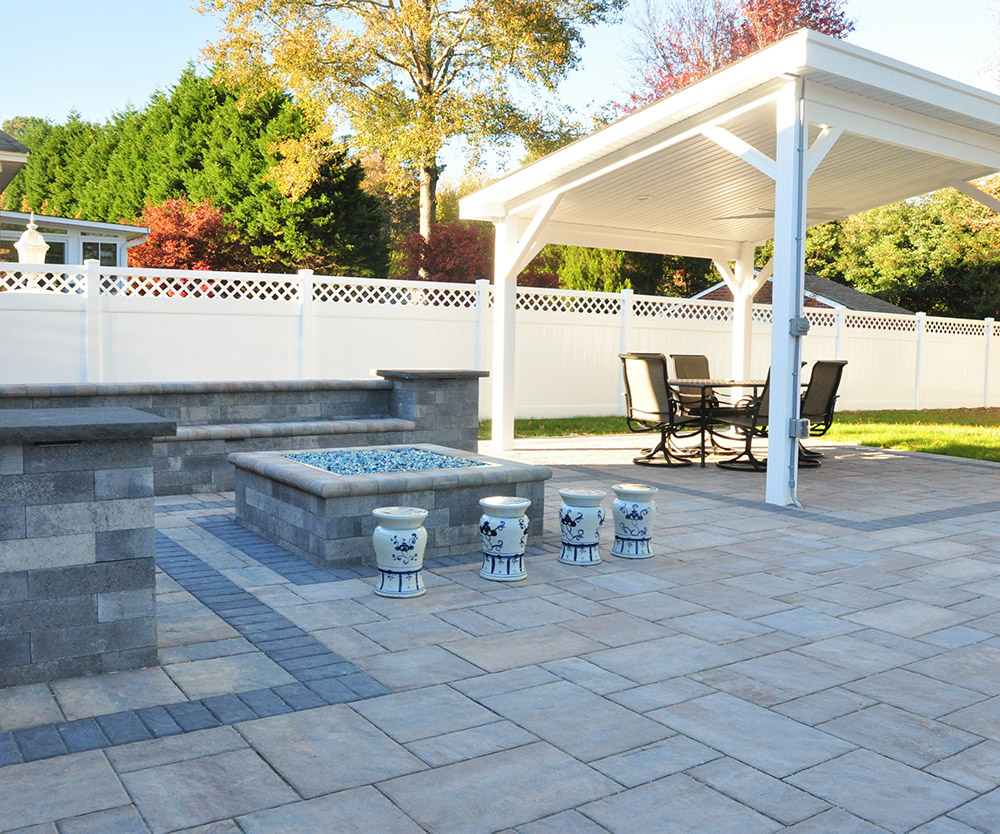 Create Long-Lasting Memories At Home
The backyard is an extension of your home. It's where you can enjoy the sun during warmer months, sit by the fire pit on chilly nights, or simply use the extra room to play outside games.
Transform your simple backyard into a complete outdoor area with space for hanging out together, an outdoor kitchen for family barbeques, and enough space for your kids to enjoy backyard games safely. Whatever your plans are, your backyard can become the ultimate place for relaxation, family fun, and friendly gatherings.
We're here to help you bring your ideas to fruition so that you can make the most of your backyard.
The Ultimate Backyard Design
It's time to design an outdoor living space that's both inviting and entertaining, that also fosters a sense of well-being and peace.
Here are the most common upgrades you can enjoy for your outdor living space: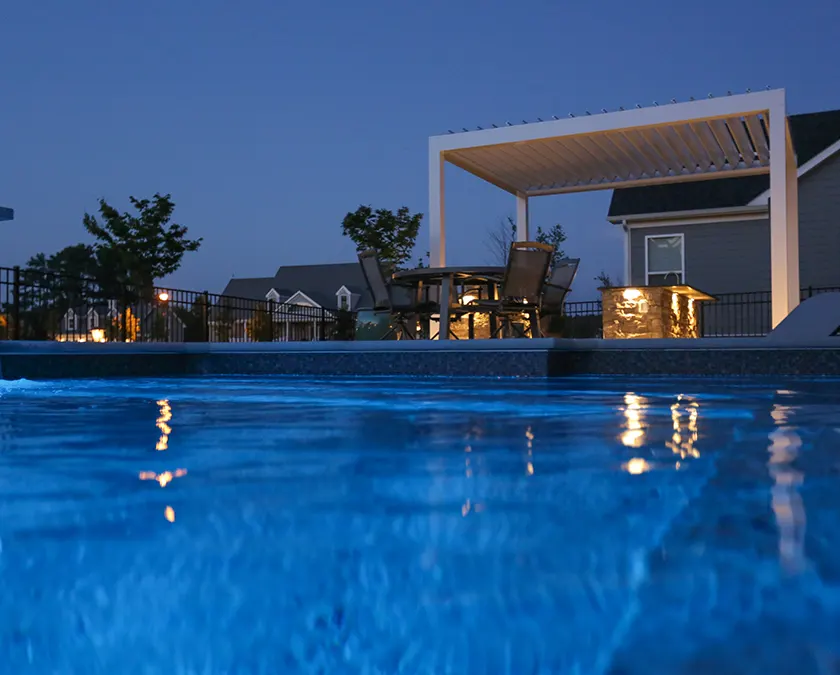 This Is How Your Outdoor Living Space Can Look
We've been helping families create the outdoor spaces they've always dreamed about for almost 20 years. Get ready to upgrade your lifestyle and increase the value of your property.
Custom Swimming Pools Designed And Installed
Outdoor Living Spaces Designed And Brought To Life
Outdoor Kitchens Designed And Created
Paver Patios Designed And Built
Outdoor Living Space Pricing
We cut no corners and use the highest quality products, materials, and techniques to make your dream outdoors a reality.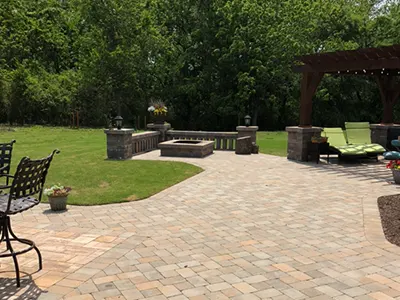 Lifestyle Outdoor Living Space*
Includes a custom designed paver patio, pergola or pavilion, basic landscaping, wood burning fire pit with seating area, grilling station, and basic LED lighting.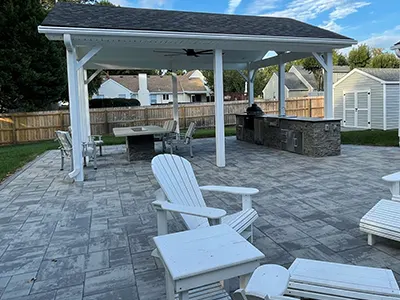 Premium Outdoor Living Space*
Includes a custom designed paver patio, essential landscaping, gas fire pit or wood fireplace, a small open roof wooden pergola, a full outdoor kitchen with grill, fridge, beverage station, storage, and advanced ambient lighting.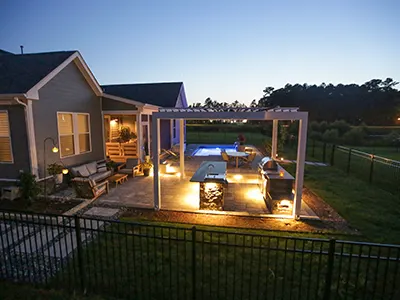 Luxury Outdoor Living Space*
Includes a custom designed paver patio, pool, premium landscaping, full outdoor kitchen with side burner and/or wok station, ice maker, roof structure, custom fire table, seating areas, advanced lighting, and outdoor sound system.
*Prices are averages and may change depending on the size of your outdoor living space and your choice of paver materials, special features, and functionality level. You'll receive an exact quote for your unique outdoor project after the in-house consultation.
A Hands-Off Process Toward Your Outdoor Living Space
From the moment you reach out to us for a consultation until your perfect outdoor space is finished, we're here to ensure you have a pleasant experience. Our easy process is designed specifically for your satisfaction.

Reach out to us and share your vision for your outdoors. We'll get back to you with a phone consultation to talk more about your project and schedule an in-person appointment.

To bring your project to life, we'll start with a design and provide a rendering of your outdoor living space. Once you approve the design, we'll order the materials and get to work.

As soon as your new outdoor space is comlete, we do a final walkthrough together to make sure everything is perfect. It's time to enjoy your next-level outdoor living space.
This Could Be Your Story...
We're honored to help you enjoy family time together. Read what other happy homeowners say about us and our services.
Nate and Conceptual Outdoor Design was, hands down, the best we worked with over 18 months of construction.
After we moved in, we had a few service issues completely unrelated in installation that Nate took care of immediately.
Our neighbors we so impressed with his work, they hired him to handle their pool deck after he finished our job.
Once we got into the project, which was putting pavers over an area filled with pea gravel, he made valuable suggestions that either saved me money or were things he felt I would be calling him back in 6 months to do and he was spot on!
He'd suggested tying my new pavered area to a sidewalk around my pool; a very small and simple thing. The sidewalk tie-in to my pool area was a no-brainer that I was so very glad we had him do. It cost me virtually nothing to have him do it.
Along the way there were little things that he would see needed to change to enhance the look I'd talked about. For example, we discussed landscaping changes I might want to make.
Not within his scope but he's done many backyard scenarios and probably seen many more, so his suggestions were, again, greatly appreciated.
When we followed through on his suggestions, he was, indeed, right.
Nathan did our project in the fall of 2016, It was nearly 1,500 sq ft of driveway.
The work was done on time and on budget and very professional. It was a pleasure working with him and his crew.
Now, almost three years later, not a single paver has moved. It looks the same as it did when he completed the work.
He made several suggestions which significantly improved the look of the project.
Enjoy Special Moments Every Time You Step In Your Backyard