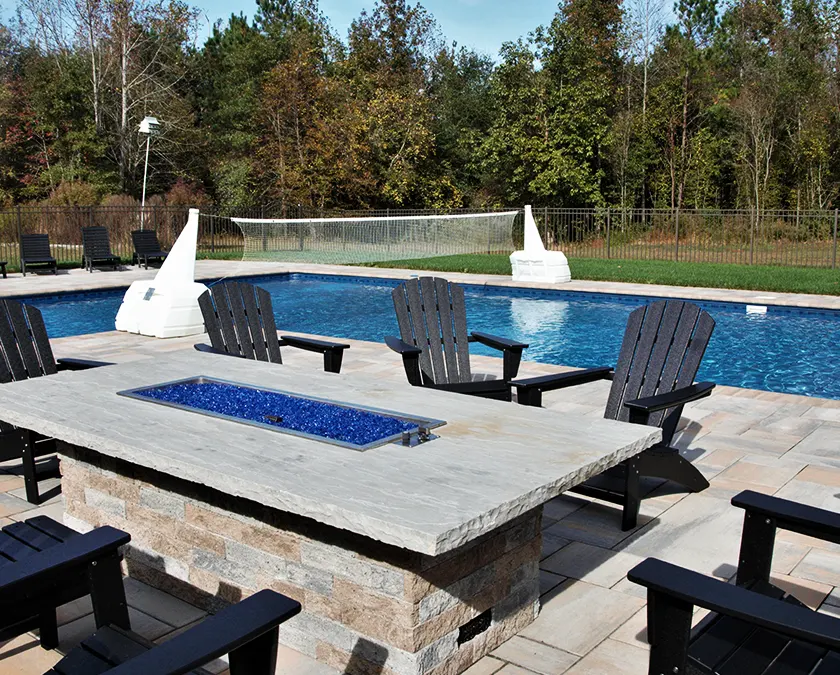 Spend Unforgettable Moments with The Whole Family
It doesn't matter how big or small your outdoor space is. What matters is having a great spot for the family to hangout, laugh, and create some amazing memories. That's why many homeowners turn so much of their attention to the undiscovered potential of their outside spaces.
Thinking of bringing an outdoor kitchen to your home so that you can enjoy the fresh air and spend time with your family in a bigger space? What about a pool that encourages your children to play, exercise, and have fun? Or a cozy place near the fire pit to simply unwind? Seize the potential of your backyard to create more joy at home and entertain your friends.
Enhance your outdoors with amazing water features, beautiful patios, modern outdoor kitchens, exciting outdoor living spaces, sleek stone seating, and ambient lighting.
Embrace Nature in A Digital World
In a world that rushes you to do more, do it faster, and do it now, don't you crave peace, quiet, and tranquility?
By simply spending time outside, you will feel healthier and happier. Breathe in clean, fresh air and listen to the serene sounds of nature without ever leaving home. Get a break from smartphones, computers, television, and the Internet, and reconnect with yourself.
With an outdoor living space, it's so simple to spend more time outside, enjoy the warm sunshine, and play with the kids. Swim in the pool during hot summer days, or simply gaze into the fire on cold winter nights. It's a simple way to unplug from technology and enjoy your family, your friends, or just some alone time.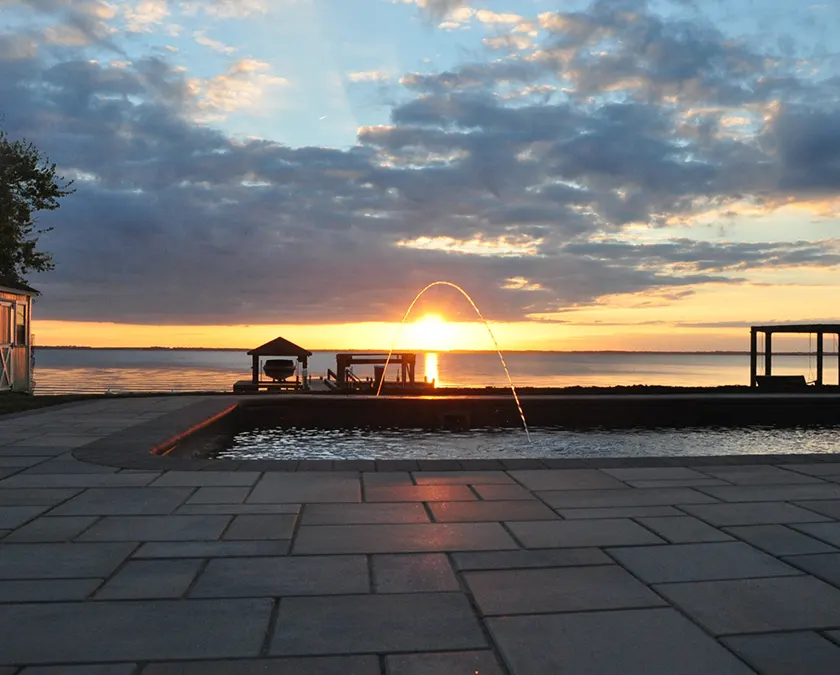 Outstanding Outdoor Living Services To Fit Every Need
Whether you want to create an amazing outdoor destination, light up the atmosphere with a fire pit, or grill out with all your friends, we're here to help make it real for you.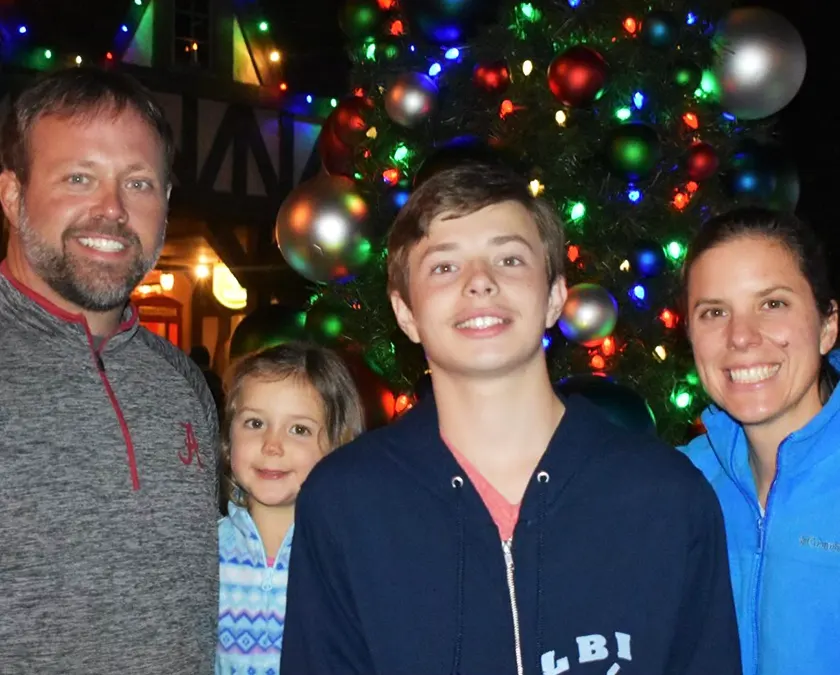 Hi, I'm Nathan Morales, the owner of Conceptual Outdoor Design. We're a family owned, family focused outdoor living company that's been serving clients since 2002. We are experienced outdoor living specialists and our goal is to make sure your project gets done right the first time and that your outdoor living space lasts for generations.
We are driven by a strong set of values. We show empathy towards others, set hard goals, and work even harder to bring them to life. On a professional level, we deliver premium construction services driven by the same commitment. Our attention to the smallest of details from design to implementation ensures your preferences will always be reflected in the final result.
You deserve an upgraded outdoor space that sustains your lifestyle, drives quality family time, entertains your friends, or simply calms your spirit. It's time for you to enjoy a long-lasting result, with room for a little magic.
We work with experienced designers and specialized builders that will not only design your backyard as you want, but also pay close attention to your budget, your schedule, and the agreed-upon deadline.
Here at Conceptual Outdoor Design, we aim to constantly train ourselves and stay up to date with the latest techniques and technologies. This ensures we always deliver our best work and have any project meet the highest of expectations. The Easiest Path To An Outdoor Space You'll Love
From the moment you reach out to us for a consultation until your perfect outdoor space is finished, we're here to give you a pleasant experience. Our easy process is designed specifically for your satisfaction.

Fill out our form or send us pictures of the space you'd like to transform, and also describe how you want it to look. We'll get back to you with a phone consultation to talk more about your project, and schedule an in-person appointment.

To bring your project to life, we'll start with a design and provide a rendering of your outdoor space. Once the design is complete and you're satisfied with it, we'll get to work.

Before we reveal the magic of your new outdoor space, we clean everything up and do a final walkthrough together to make sure everything is perfect. It's time to enjoy your next-level outdoor space!
We've been helping families create the outdoor spaces they've always dreamed about for almost 20 years. From hardscape design to swimming pools, water features, patios, outdoor kitchens, and all the elegant accents in between, you have unlimited possibilities for your backyard. Get ready to increase the value of your property and enrich your lifestyle.
Custom Swimming Pools Designed And Installed
Outdoor Living Spaces Designed And Brought To Life
Outdoor Kitchens Designed And Created
Paver Patios Designed And Built
What Our Happy Customers Say
We're honored to help you enjoy family time together. Read what other happy homeowners say about us and our services.
Conceptual Outdoor Design executed a plan provided by Landscape Architect Kim Williams. The plan included a herringbone patterned driveway, rectilinear patio, new steps and split pavers for the existing porch. The site preparation was immaculate. Nathan and his crew were professional and knowledgeable. They were at the job site daily until job completion. The new hardcaping is a visual delight which is easy to maintain.
I have had Conceptual Outdoor Designs (Nathan) do at least three projects at various homes over the last 10 years. The projects ranged from a few thousand dollars to $40,000. With the first and smallest project, I got competing bids. Nathan was almost exactly the same price as the two competitors I contacted. I ended up using Nathan's Team because, during the biding process, he was the most-prompt and took the most time to discuss exactly what I wanted.
Nate and Conceptual Outdoor Design was, hands down, the best we worked with over 18 months of construction. After we moved in, we had a few service issues completely unrelated in installation that Nate took care of immediately. Our neighbors we so impressed with his work, they hired him to handle their pool deck after he finished our job.
Enjoy Precious Moments With Your Family And Live A Better Life Outside