Get Your Incredible Outdoor Living Space Fast And Stress-Free
Scroll to discover our easy process of transforming your property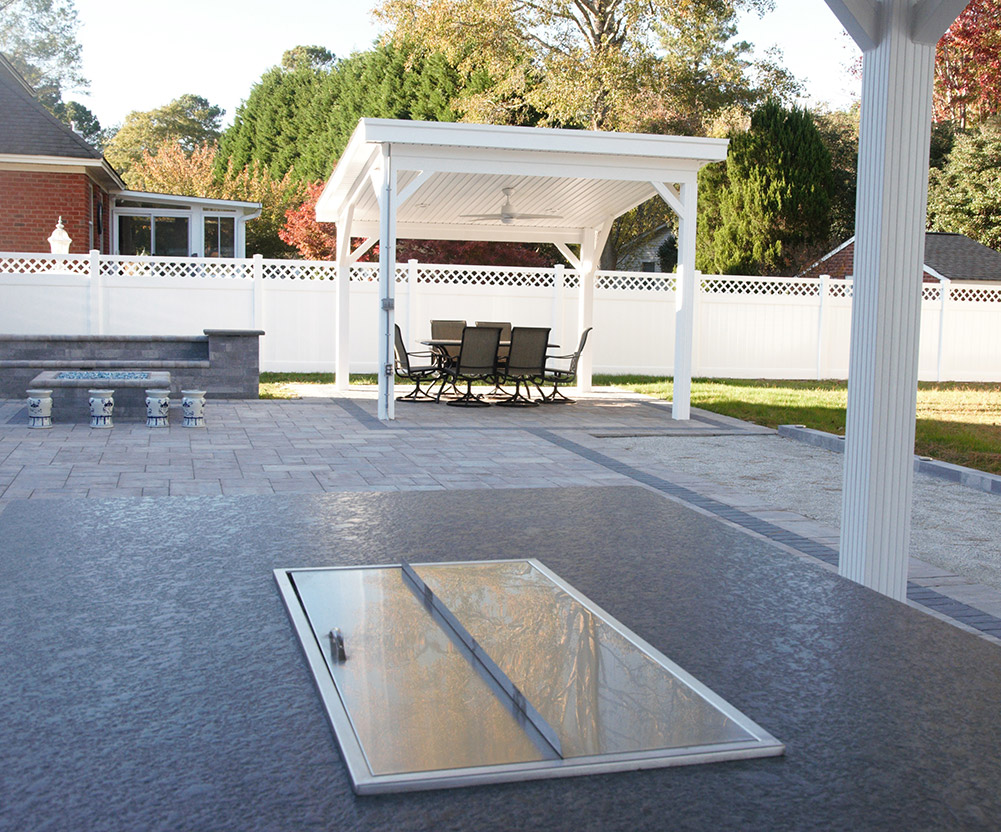 A Process Designed With Your Satisfaction In Mind
We know from our nearly two decades of contracting that clients coming to us overwhelmingly struggle with three common issues:
Our 3D drawing help alleviate a lot of the discomfort and uncertainty of a home improvement. It allows you to visualize the entire project before any construction begins. This eliminates the risk of you not loving your new backyard when it's finished and gives you the opportunity to understand how all the components fit together.
We also discuss budget goals early in our process so that you know exactly what things will cost. The last thing we want to do is develop a design for you that is 5 times your targeted budget.
Our crews and craftsmen have been working with us for years and are responsible for all the pictures you'll see on our website. We employ industry best practices and exceed manufacturer installation requirements. Our crews have the trade-specific tools and education to do the project right, the first time.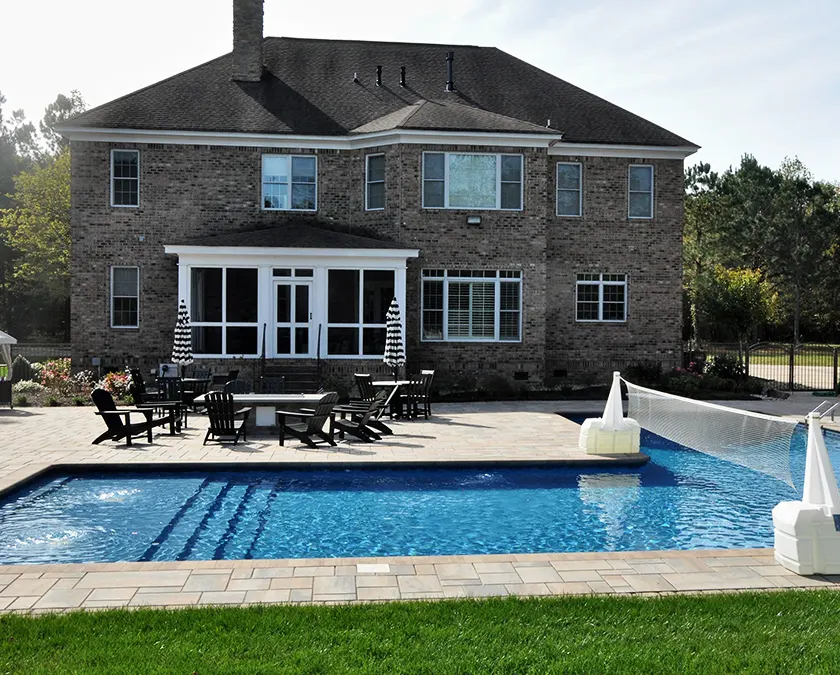 Discover our Process In Detail Below

Share with us some details about the project you have in mind by filling out our form and sending us pictures of the current outside area you wish to transform. Attaching pictures of what you'd like it to look like goes a long way to helping us understand your goals.

We'll schedule a phone consultation to hear more about your project and get an idea of what type of space you want to create. After we go over ballpark pricing, we schedule an in-person consultation to discuss your project further.

3. In-Person Consultation
During this consultation, we'll talk about your project in-depth. We'll discuss what you want to achieve, the atmosphere you hope to create, and the features you would like to have as we walk your space. We'll also talk about timeline, materials, and the specifics of your budget.

After we have an understanding on project pricing and have all the information we need, we sign a design contract and get that process started. We'll create a detailed design rendering of your outdoor area so that you can see exactly what your space will look like. The design fee starts at $1000, and is credited toward the job deposit when we begin construction.

Before starting any work, we walk through the project site with our team leader and layout the space. During this walkthrough, we'll answer any questions and explain exactly what will happen next. We'll also make sure that everyone is on the same page before we break ground.

We safeguard the parts of the your home that are not being worked on, protecting them from damages and debris. This can involve construction mats, tarps or other safety coverings.

We start construction and work to get you your beautiful outdoor space as soon as possible. Our team works efficiently with our expert eye for detail and addresses any concerns you have so that you are comfortable throughout the entire process.

Once the construction is complete, we get the space cleaned up and restore disturbed turf. Depending on what was done, we often pressure wash the exterior of the home.

We stand behind our work and offer a 5-year workmanship warranty in addition to the manufacturer's warranty that covers individual components. If a problem arises, feel free to use your warranty anytime you need it.

10. Our Follow-Up Process
To ensure you are happy with our work, we do a 12-month follow-up where we check in to see how things are going, and if there's anything more we can do to be helpful.
I have used this company for a few fairly big projects on my property the last several years, and he has never let us down. He is upfront about everything, cares about satisfying his customers, and more importantly, he does what he says he's going to do without delay.
We have been nothing but pleased with his services and we will continue to use him in the future. He has earned our trust.
Experience a process where your needs come first.